Tahoe Center for Environmental Sciences
Incline Village, NV
45,000 sq ft
Programming, Design and Construction Administration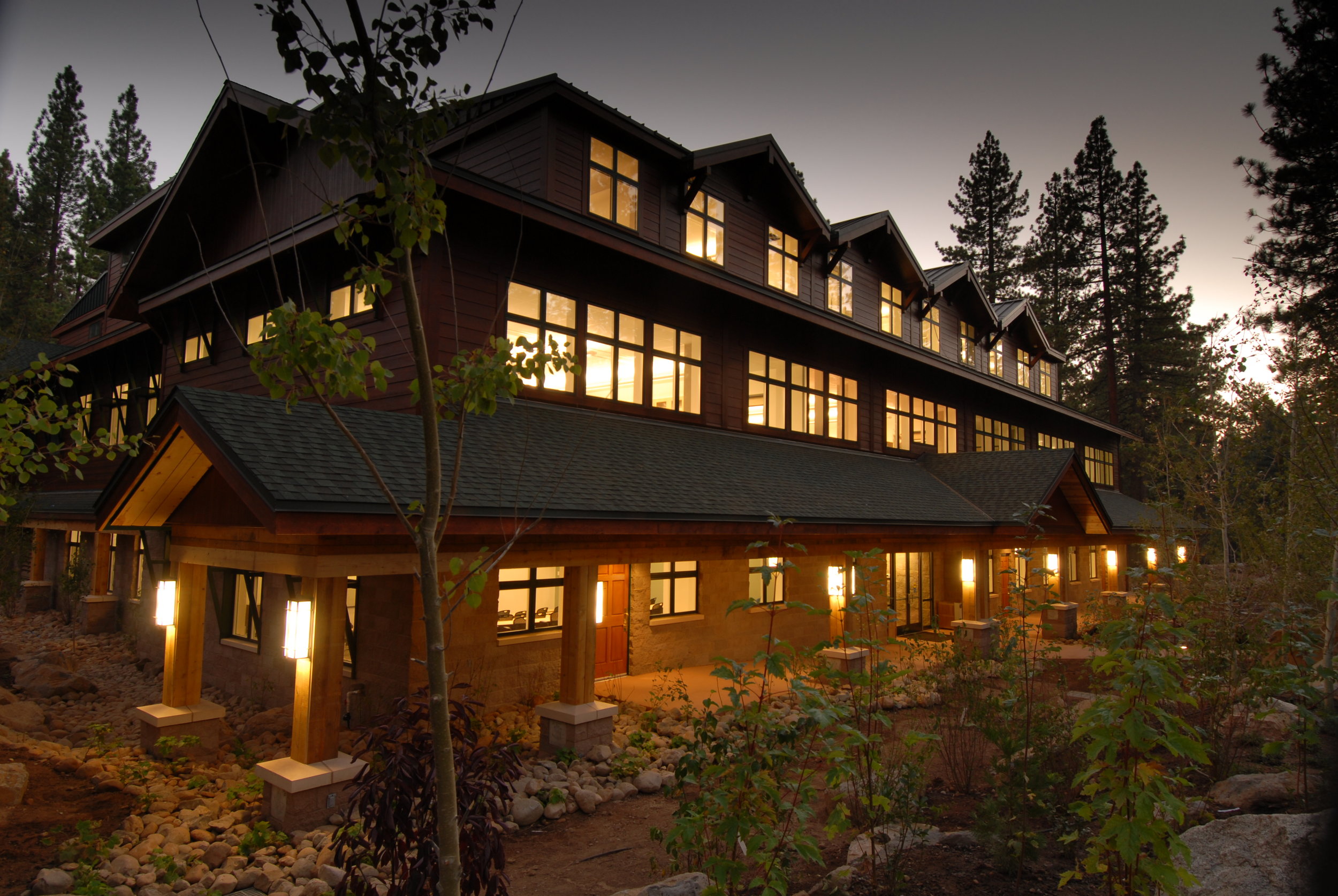 The Tahoe Center for Environmental Sciences, designed by Collaborative Design Studio, is the premier environmental science research and classroom facility in the United States. Dedicated to the preservation and protection, this project was developed through a unique partnership between Sierra Nevada College and U.C. Davis, in collaboration with the Desert Research Institute, the University of Nevada, Reno, the Scripps Institution of Oceanography, the RAND Corporation and Carnegie Mellon University.
The design goals were to integrate this 47,000 sq ft, three story plus basement building into the campus fabric and natural environment and to create the least amount of site disturbance. The design incorporated all programmed spaces and needs into a tight building shell with height and footprint restrictions with the greatest level of efficiency possible and with similar activity groupings on each of the 3 floors that have similar plate shapes and areas, and to produce a productive and pleasing interior environment with a daylit atrium an aesthetic, exterior character befitting the wooded campus setting.
Laboratories generally consume a relatively large amount of energy, but the mechanical and electrical systems were creatively designed to significantly reduce energy consumption while providing necessary laboratory safety. Natural systems of daylighting, shading, ventilating and passive solar were also integrated with mechanical and electrical systems. The building's solar shading and daylighting were simulated by a modeling and heliodon study at the PG&E Energy Center in San Francisco. The laboratories are sophisticated in their design equipment and infrastructure to allow flexibility over time. The building's energy savings is 63% less than a conventional building meeting ASHRAE 90.1 standards.
The project was awarded with LEED Platinum Certification.
Awards: US Senate Certificate of Commendation; University of California System 2008 Best Practice Award for Overall Sustainable Design; North Lake Tahoe Chamber of Commerce Positive Environmental Impact Award; Southwest Contractor's Best of 2007 Nevada Awards for Higher Education Project; Environmental Design and Construction Excellence in Design Award Honorable Mention; and, Best in the Basin Award for Green Build.