Leviton Manufacturing Co. Western Regional Facility
Chula Vista, CA
100,000 sq ft
Design through Construction Administration Services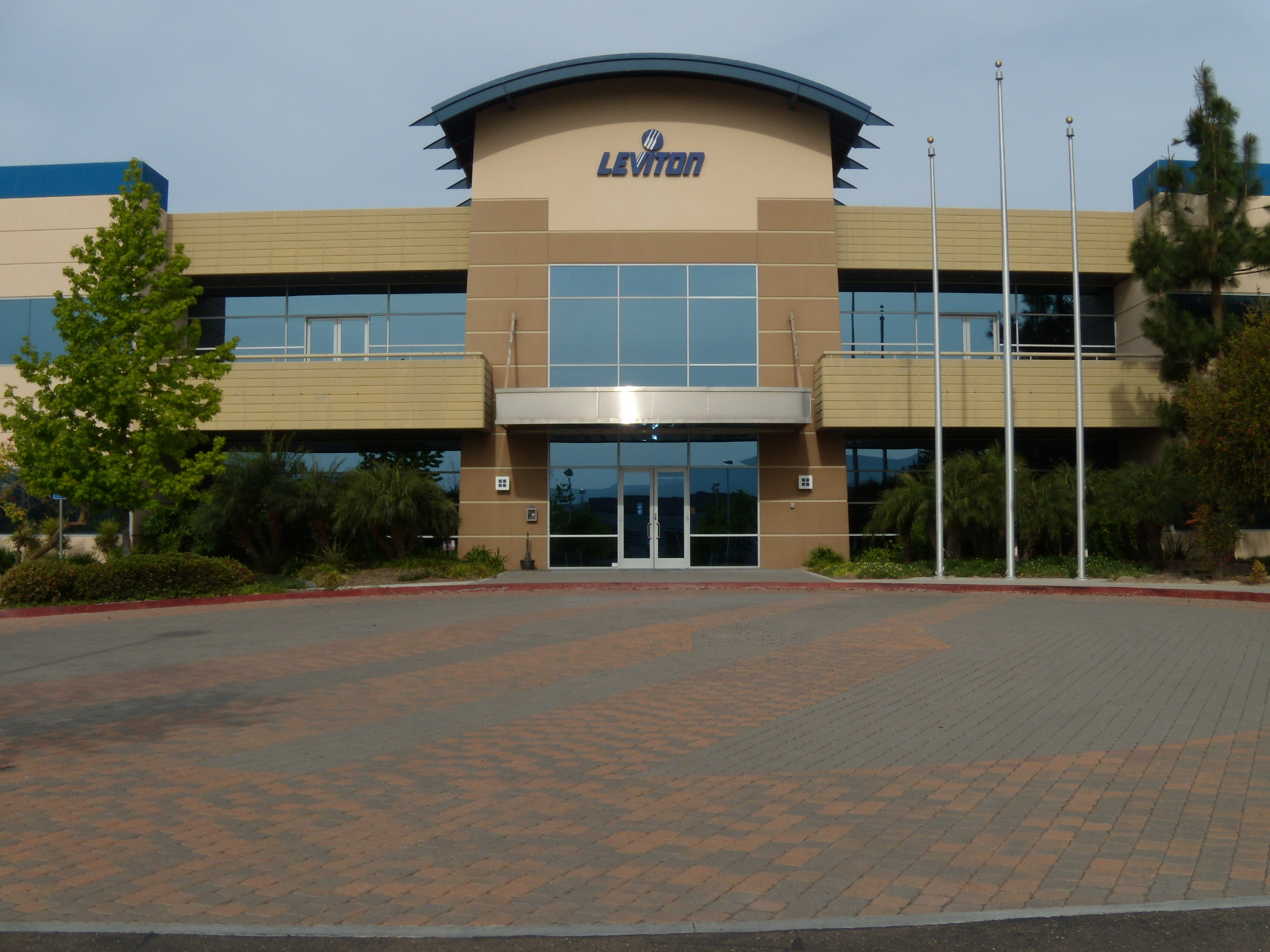 Collaborative Design Studio has completed more than 20 projects for Leviton Manufacturing Co. throughout the United Sates since 1993.
This 100,000 sq ft research and development facility located in Chula Vista, California includes office space, testing labs, a data center, quality control labs, public assembly areas, a cafeteria, and warehouse facilities.
The planning also included the development of a business park on virgin farmland on a bluff overlooking the Pacific Ocean and the southern end of San Diego Bay. This unique site required the building to be partially constructed on as much as 70 feet of fill material, requiring significant soil stabilization and necessitating a unique foundation design to prevent long term differential settlement.
The building was designed to encourage the collaboration of design engineers, marketing, sales and operations personnel in manufacturing systems, giving them a comfortable working environment while reflecting the contemporary, progressive values of the corporation, yet in a somewhat modest, understated style. The project was designed as the marquis project at the entrance to the Eastlake Business Park, and by creating a successful partnership with the developer and the City of Chula Vista, we were able to negotiate significant tax incentives and waiver of development fees in exchange for providing local employment for an underemployed workforce.
During the ten year expansion program, Collaborative Design Studio performed work on other Leviton projects in Chicago, Illinois; Memphis, Tennessee; Atlanta, Georgia; Morganton, North Carolina; Providence, Rhode Island; Little Neck, New York; Sparks, Nevada (2); Coffeeville, Kansas; Garden Grove, California; Ontario, California; and Tijuana, Mexico.
Our assignments varied from new construction to renovation work in office, manufacturing and distribution facilities with sophisticated material handling and manufacturing systems.