Inter-Tel Corporate Headquarters
Reno, NV
75,000 sq ft
Design through Construction, Administration Services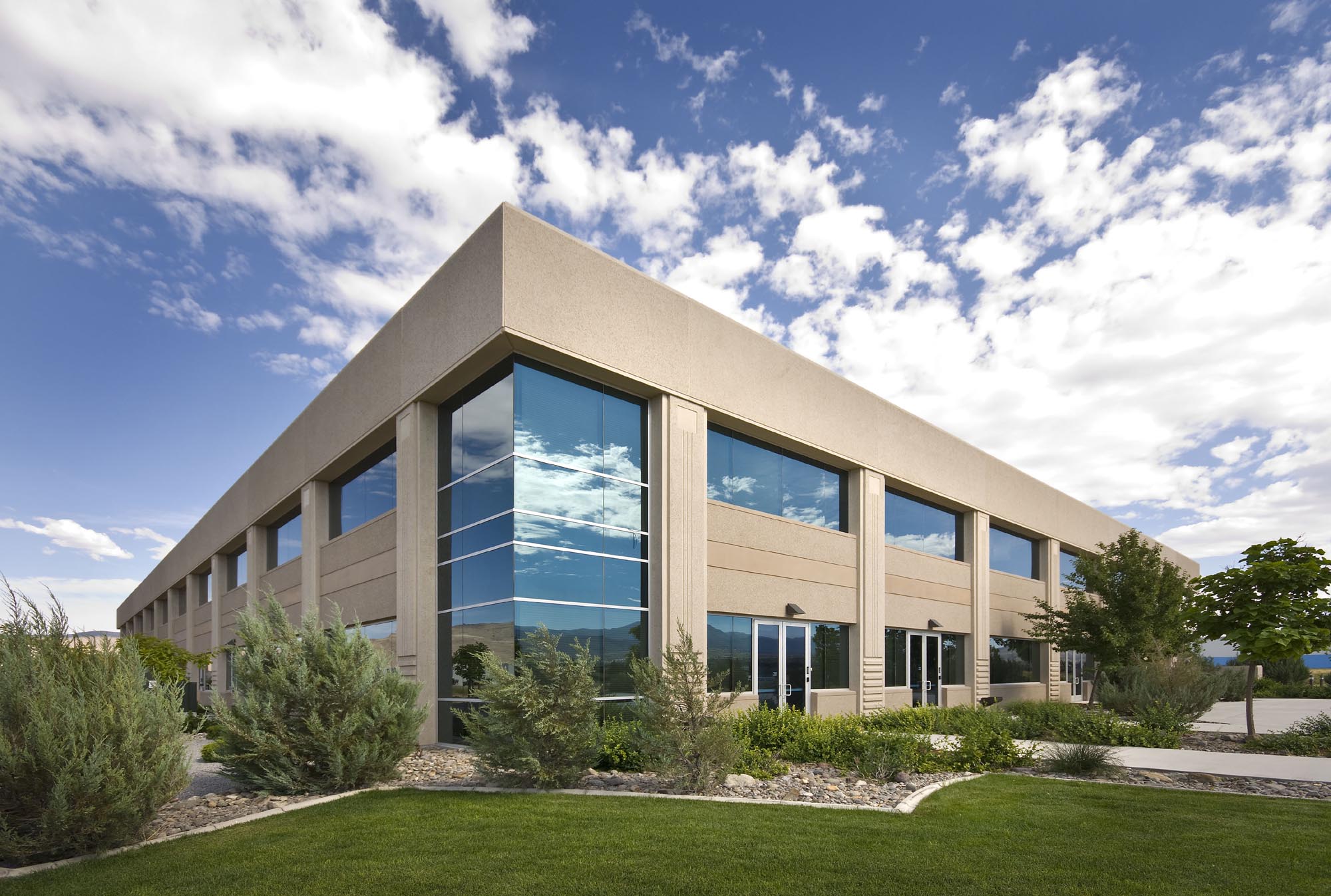 Collaborative Design Studio was commissioned to prepare a master plan for an international communications systems company when they decided to relocate their corporate headquarter to Reno. The 15 acre site was planned for a phased development of three 75,00 sq ft buildings.
Upon completion of the master planning, Collaborative Design Studio was engaged to design the first building in a contemporary pre-cast concrete and glass theme. The clean crisp blue glass reflects the blue Nevada sky and is complemented by the highly detailed, textured and sandblasted concrete columns and panels with their multi-colored aggregate.
The buildings entrance lobby is a two-story glass enclosed space punctuated by a free floating winding steel stair to the second floor. The core of the building contains a two-story, 3,200 sq ft Network Operation Center (NOC) and adjoining Mission Critical Data Center with complete raised access floor and underfloor distributed cooling throughout.
The surrounding office areas are all designed as open office work spaces to promote the interaction of employees and provide maximum flexibility for the Owner to quickly and easily reconfigure workstations in response to the needs of the corporation.
The upper floor contains the executive office suite with a panoramic view of the snow capped Sierra Nevada mountains and a board room overlooking the NOC Room and its 20' high by 80' long wall of plasma screen televisions monitoring communications activity around the globe. The entire facility was designed with an independent stand-by power system to enable the facility to operate 24/7 without interruption or impact from failures in the primary electrical service.
High-performance, reflective insulating glass and attention to detail in the design of the building envelope allows for a reduced heating and cooling load and highly energy efficient operation.